【 PEOPLE PLZ TALK 】
「 I never dream about being an artist actually. But life brought me to this path. What I enjoy the most is creating new things.」
— ABIEBI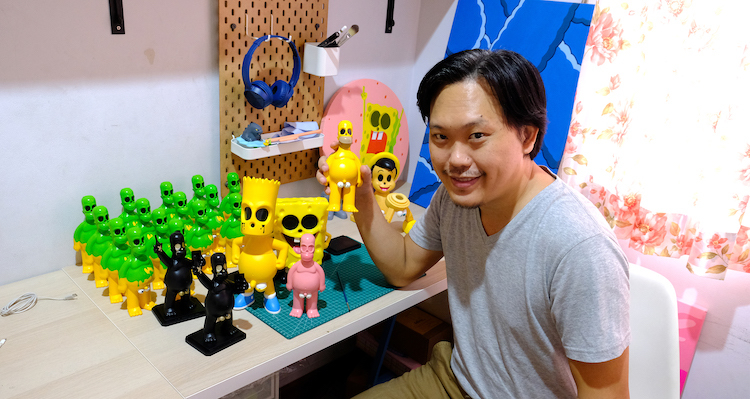 Born in 1981 at Jakarta, Indonesia, Dedi Setiawan debuted as artist Abiebi — an alias inspired by his beloved elder daughter Abigail.
Before focusing on art creating, Abiebi worked as an art executive in advertising; it allows him to gain insights in the trends of contemporary art and art toys. This experience, along with the insights, had directly and deeply effected his works.
When Abiebi was little, he was in love with all kinds of animations such as The Simpsons, Doraemon, Astro Boy, Kamen Rider, Pinocchio, and SpongeBob. They had all became his inspirations; this is how his most well known piece- the DADBALLS – was created. The 20 limited editions of DADBALLS were released on July of 2019, and was sold out within a few seconds. From there on, Abiebi started making the XXBALLS series, letting his favorite characters inspect the world with their beautiful eye"BALLS".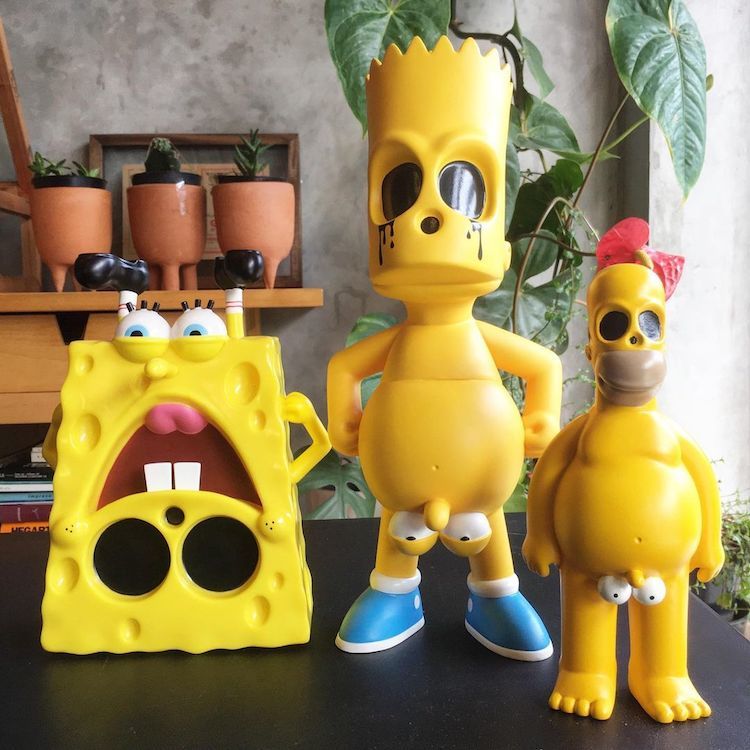 The signature of ABIEBI – making their eyeballs eye"BALLS"
Image Source:ABIEBI Official Instagram @hello_abiebi
Abiebi referred to below as A
p/zzzz:What messages or ideas do you want to convey through your art ? How do you choose the theme of your artwork?
A:Don't think of my paintings or art toys content a "message" that holds philosophical position on society. It's just my expression of creativity, to see things differently, from my perspective. I choose my theme when I fell that this is what can best represent my expression of art.
p/zzzz : with the outbreak of COVID-19, we are entering a whole new age. From your perspective, what role will the artworks play in the future? How do the artists cope during this pandemic?
A:During the pandemic, I think people will have more time to look into and to appreciate art, especially with so many online platforms out there. To me, I have more time to think about what's next for my art, and to develop more new ideas.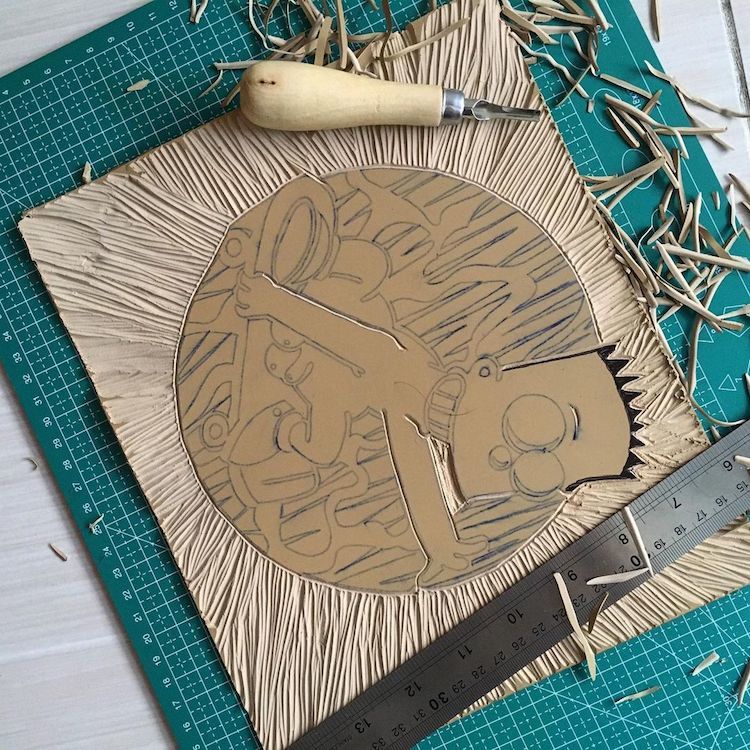 ABIEBI trying out new media during the pandemic
Image Source:ABIEBI Official Instagram @hello_abiebi
p/zzzz:Growing up, what incidents or experiences have impressed you the most? Have these special moments influenced your art creation?
A:I grew up watching iconic characters such as The Simpsons, Doraemon, Atom Boy, Karmen Rider, Pinnochio, spongebob and some others. All these have a very big influence on my art.
Worth mentioning, Kaws' and Bansky's art always makes me wish I'm the one who did them! Murakami and Michael Lau also has been some big influences, but my greatest influence is my friend, Andri Kong. He always support me to express my creativity through art.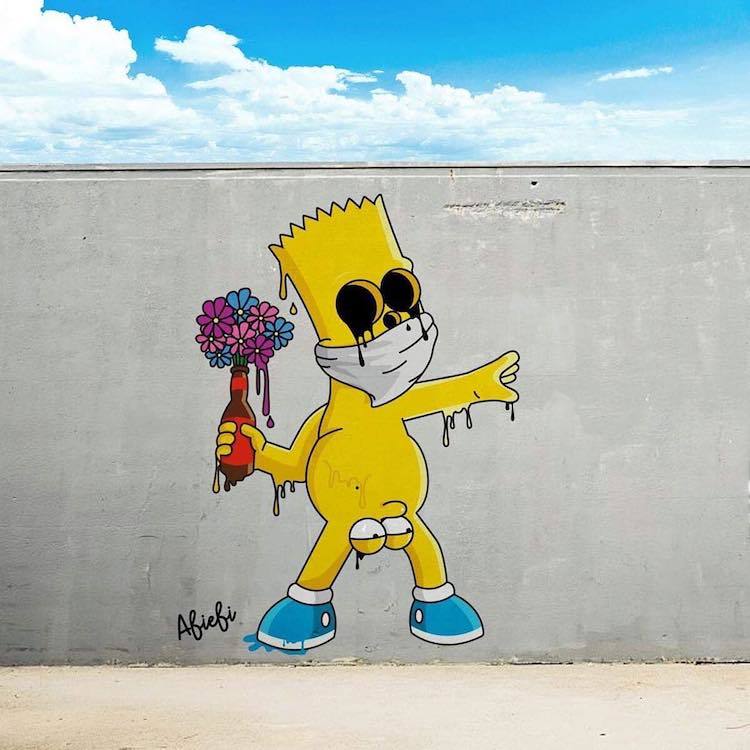 The influence of Banksy on Abiebi's works
Image Source:ABIEBI Official Instagram @hello_abiebi
p/zzzz:What kind of first impression would you like to give to the viewers seeing you art for the first time?
A:"F*CK this is nuts" kind of impression.
p/zzzz:tell me about your collaboration with INCEPTION. What do you regard as the most essential or beneficial throughout this collaboration?
A:I'm very excited about this collaboration, I hope with all of INCEPTION's experiences, my art and I will gain more exposure.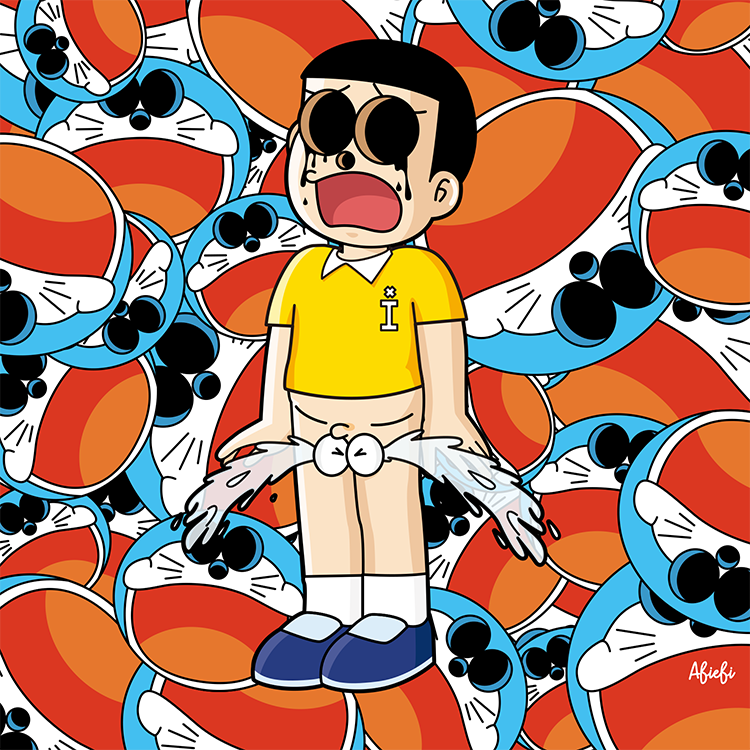 CRYBOY, coming soon on p/zzzz
Written by: Tiffany Ku