【 PEOPLE PLZ TALK 】
「 For me, Art is an opportunity to contemplate and enjoy the magic of life. It is an opportunity to have fun and project experiences」
— Timothy Gatenby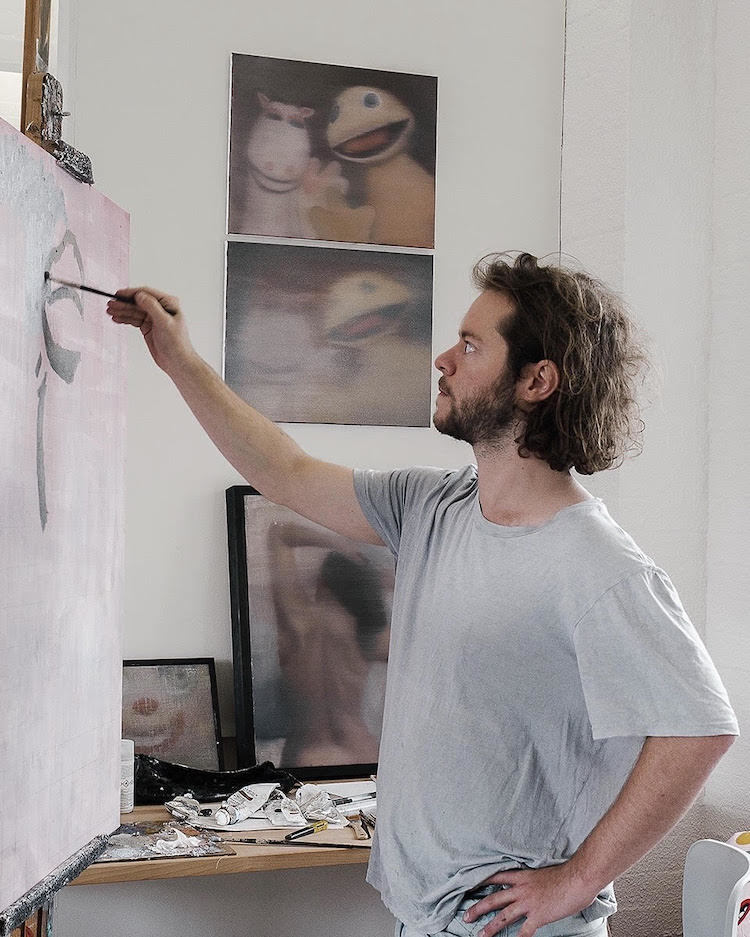 The UK based artist Timothy Gatenby distorts popular culture icons to express a dark twisted humor. Jokingly critiquing the effect of capitalism and materialistic vanity has on our society. Though the color schemes of his works are usually slightly depressing, most viewers would put on a smile when they see the tiny sarcasm behind his works. The nostalgia in other hand comes from his classic style of painting and his use of pop icons. The nostalgia, along with the sarcasms and the metaphors, can always make his works memorable and relatable at first sight.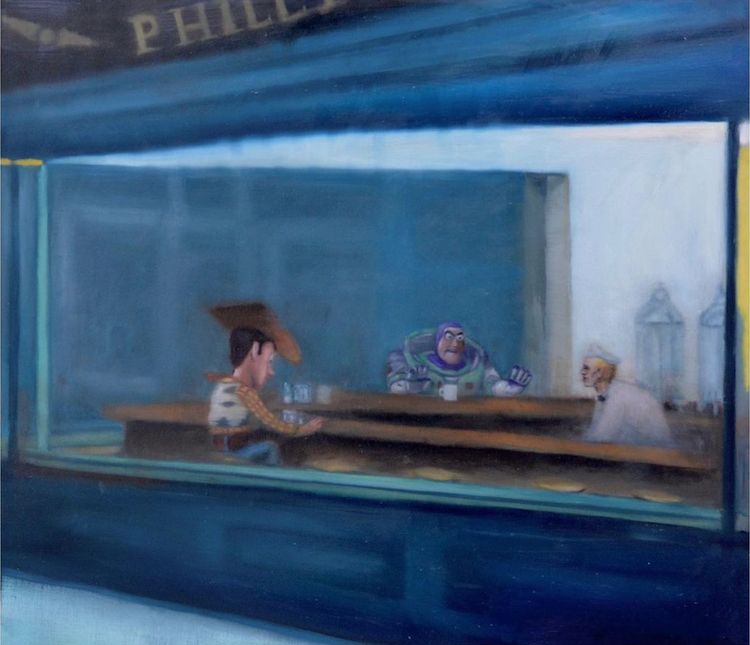 When bars and pubs reopens after this pandemic, will it really end isolations?
Image Source:Timothy Gatenby Official Instagram @therealtimgatenby
Timothy Gatenby referred below as T
p/zzzz:What messages or ideas do you want to convey through your art? How do you choose the theme of your artwork?
T:This year I feel like I've spent so much time sitting around waiting to be able to do things. Life in lockdown has been very strange and many things have become a blur. The sofa is my bar and restaurant while TV and laptop screens have become my window to the world. Drawing on these circumstances I have tried to rearrange old characters from popular culture to act out these scenarios with me.
Throughout my work I am attempting to explore narratives from popular culture and subvert them I like the ideas of a commonality and shared consciousness.
p/zzzz:With the outbreak of COVID-19, we are entering a whole new age. From your perspective, what role will the artworks play in the future? How do the artists cope during this pandemic?
T:In terms of cartoons characters, the sense of nostalgia or familiarity can instantly transport you back to pre-covid times. The impact Covid has had on the year 2020 is something no one saw coming, it has paused everyone's lives. Art can provide people with an escape from this trauma. Therefore a lot of enjoyment can be gained from looking at naive or innocent art as it can help get away from the stresses of adulthood for a few moments.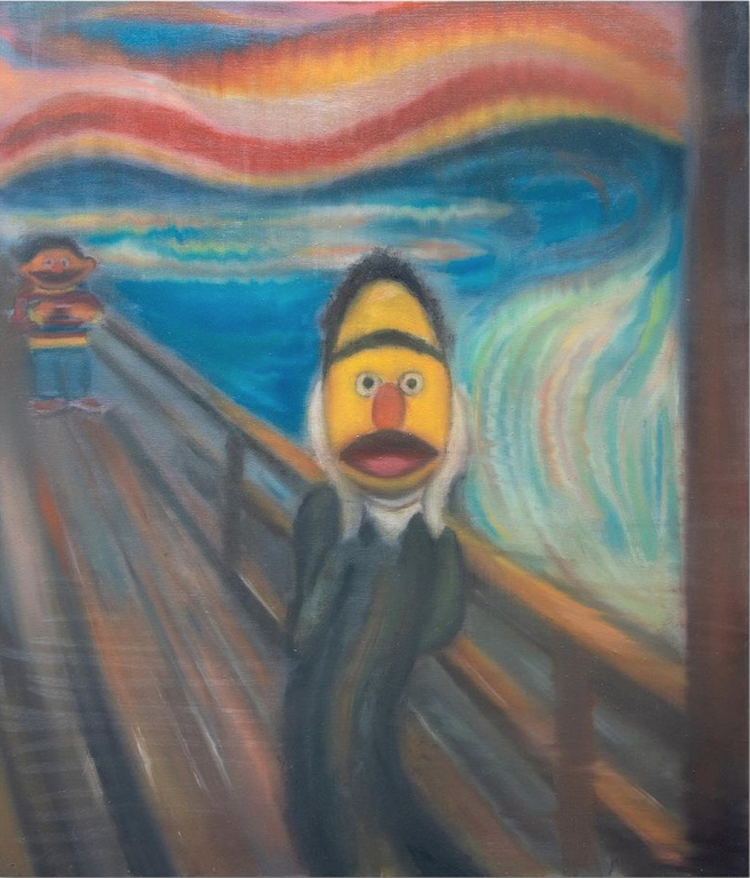 "Bert and Earnie in 2020" – Timothy Gatenby
Image Source:Timothy Gatenby Official Instagram @therealtimgatenby
p/zzzz: Growing up, what incidents or experiences have impressed you the most? Have these special moments influenced your art creation?
T:My Grandmother played a big part in my love of art, whenever I would visit her as a child she would take me to exhibitions. I grew up in the countryside where Shakespeare is from so visiting her in London and then returning home my mind was filled with creativity which I would process through art.
I'll Be Right Here, but will you though?
Image Source:Timothy Gatenby Official Instagram @therealtimgatenby
p/zzzz:When a viewer does not know you at all, what kind of "first impression" would you hope to give?
T:An ideal first impressions would be for somebody to laugh out loud. I don't like my art to be too pretentious or 'deep', the instant response I would like is for people to smile and enjoy the work.
p/zzzz:Tell me about your collaboration with INCEPTION. What do you regard as the most essential or beneficial throughout this collaboration
T : Inception are championing some great artists at a very exciting time for art. It's an incredible era that the digital age has summoned and can provide some amazing opportunities for artists to reach new audiences. It's a collaboration that I very much look forward to and future exhibitions will be really cool.