「 Through my work I create a channel of communication between myself and the manifestation of my inner self, conscious and unconscious states, which need more or less intense moments to emerge. 」
— FEDERICO CLAPIS
Federico Clapis is an Italian contemporary artist. Throughout the years, he has anonymously posted several amazing videos that went viral on social media. While these videos received millions of views, they also helped Federico gain a group of fans that later on, helped his art works with exposure.
Speaking of his works, Federico is best at showing the realest scenes of society with his unique point of view. His realistic sculptures portrays the purest and the most direct observations of our world, opening an novel and interesting form of art.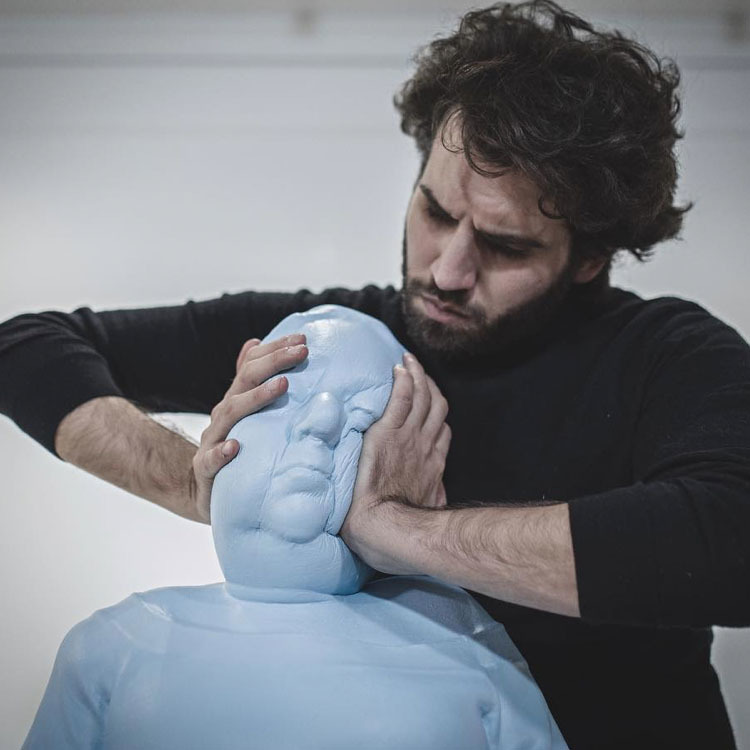 《 Taboo 》made for people with disabilities
Image Source:Federico Clapis Official Instagram @federicoclapis
Federico Clapis referred to below as F
p/zzzz:What messages or ideas do you want to convey through your art? How do you choose the theme of your artwork?
F:I'm not inspired by anything that exists, my inspiration is driven by my internal sensations and states of mind. Through my work I create a channel of communication between myself and the manifestation of my inner self, conscious and unconscious states, which need more or less intense moments to emerge.
The materials I use are an inherent part of what my work wants to express. Sometimes I use them to explore and discover new, unknown experiences and convey new meanings. This is one aspect of my work that gives me joy and pushes me to always try different materials. The exploration of materials always remains a great emotion for me. I discovered that when we enter the digital world, the material, if it can be defined as such, becomes infinite, and it is perhaps the area to which I feel more and more attracted.
p/zzzz:With the outbreak of COVID-19, we are entering a whole new age. From your perspective, what role will the artworks play in the future? How do the artists cope during this pandemic?
F:I'm not worry abut the present because when days end new ones begin. Human evolve regardless of our wishes and regardless of our control, even if we often want to see the negative side in different generations. Any problem mankind finds in its way – they will find a way to solve it in due time. I'm not anxious as I don't have the selfish pretense to see everything quickly resolved while I am alive and because I know it will be ok.
In this moment that is of great inspiration for me, I have noticed that many sensations are moving and these immediately need to be expressed, which is why I am giving birth to many themed works. I have also noticed that virtual exhibitions have been created, digitized museums with a Covid theme, this perhaps makes me think that I already was on the right path. This encourages me to create a space that can be experienced through virtual reality viewers in the most faithful and engaging way possible.
I am thinking of a new world.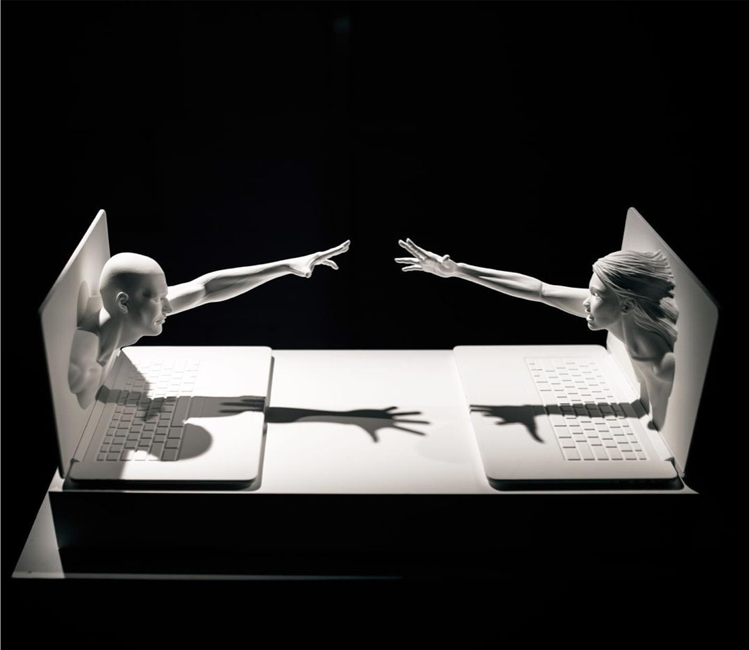 Does Federico's《 Touch Scream 》reminds you of your zoom times?
Image Source:Federico Clapis Official Instagram @federicoclapis
p/zzzz:Growing up, what incidents or experiences have impressed you the most? Have these special moments influenced your art creation?
F:There is not a special event that influenced my art, I don't search for inspiration ; my art is for me, a way to express myself so something that already exists.
However, At about 20
I
discovered art as an instrument to exploring the hidden parts of myself. A long period of experimentation began since then. I made the first small sculpture at 10, an accumulations of toys on a marble slab unknowingly marked the beginning of something.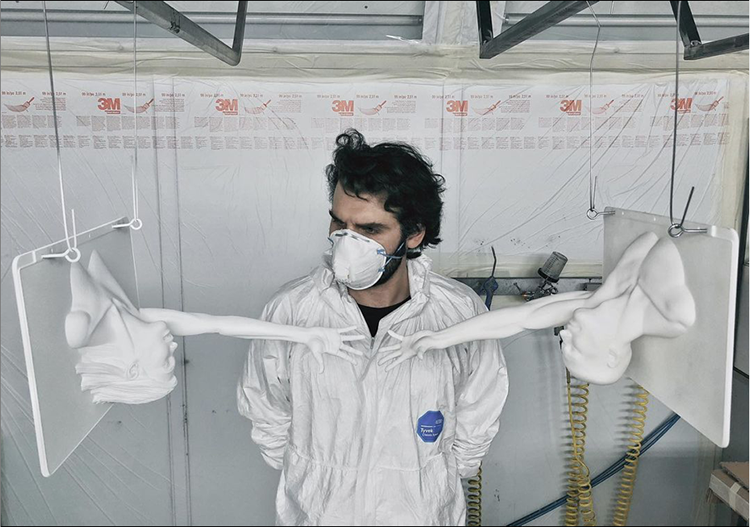 Federico going though a "human experiment"
Image Source:Federico Clapis Official Instagram @federicoclapis
p/zzzz:When a viewer does not know you at all, what kind of "first impression" would you hope to give?
F:I hope to not influence the first impression he could have, everybody is free to think what he wants.
p/zzzz:Tell me about your collaboration with INCEPTION. What do you regard as the most essential or beneficial throughout this collaboration?
F:I am really excited to collaborate with this reality as my first approach to Asia. I like the way Inception innovates with its forward-looking views, and its attention to style and technology.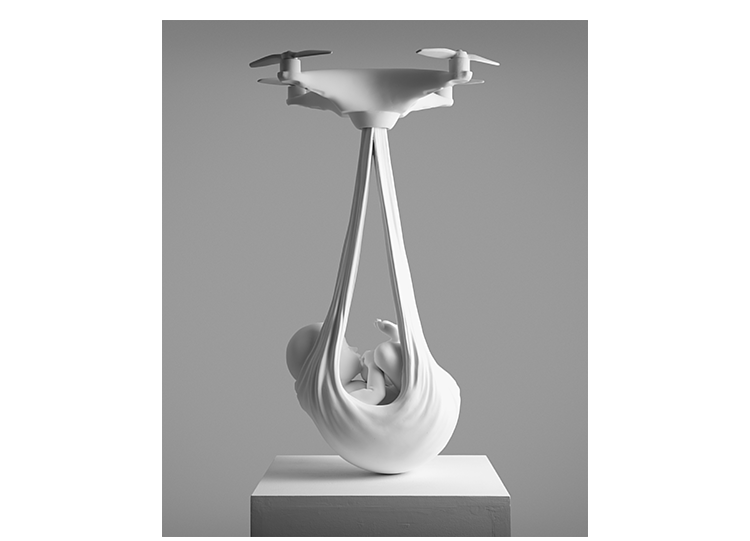 《 Babydrone 》the modern version of the classic story-tale