【 PEOPLE PLZ TALK 】
「 First I hope he smiles… then I hope he smiles not only for the piece being whimsical and colorful but also because it connects to his happy place and that it sparks some of his growing up nostalgic. 」
— Thales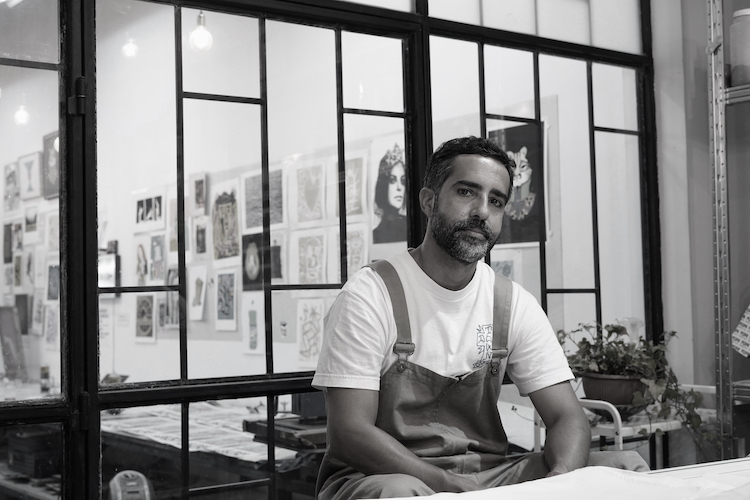 An artist, illustrator, street artist, and a marketeer, Thales has a rich experience as design executive under different companies and departments, including famous companies such as BBDO, Y&R, Saatchi. However, after 2019, he took a break and dive into what he really loves – creating art. combining old-school cartoons, pop-icons, and skateboarding culture, Thales developed his iconic Tower series. With these colorful, derpy, and cute looking icons, he wishes to spread happiness to people around him, and put a smile to their everyday life.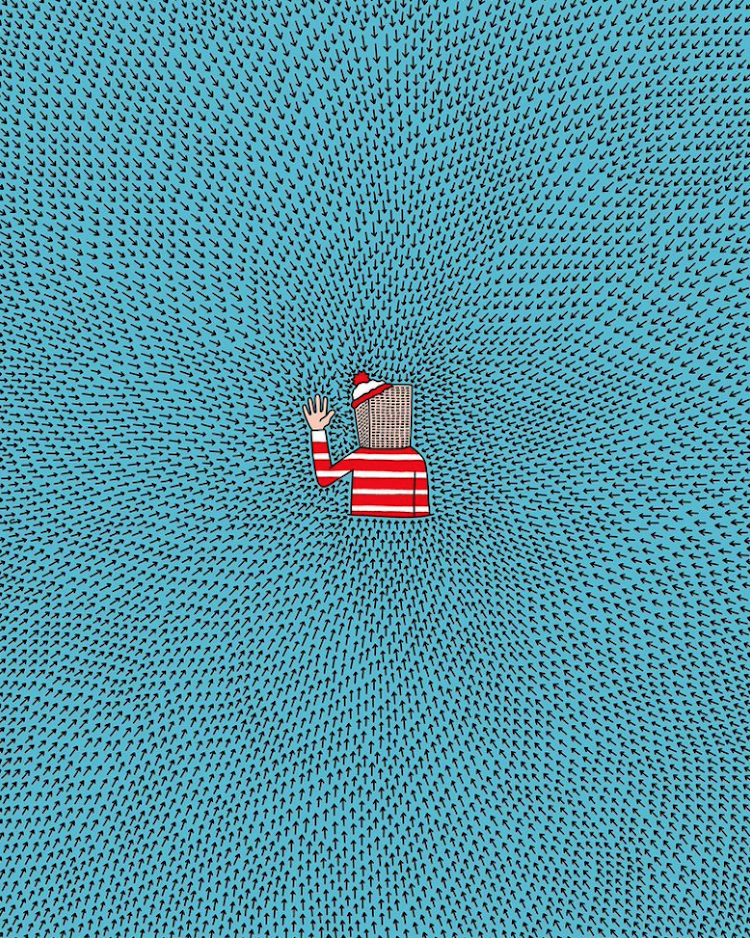 Easy Waldo, isn't that easy.
Image Source:Thales Official Instagram @thalestower
Thales referred to as T below
p/zzzz:What messages or ideas do you want to convey through your art? How do you choose the theme of your artwork?
T : In General I want to make people smile… but there are times when I find myself utilizing my art to take political stand or wrongs in the world. My Tower characters are a symbol of urban culture mixed with popular culture and sometimes they are portrayed as self destructive, with over populating, over consumption and over polluting. But all and all, as said before, all with a twist and a smile.
p/zzzz:With the outbreak of COVID-19, we are entering a whole new age. From your perspective, what role will the artworks play in the future? How do the artists cope during this pandemic?
T:Artists can take many rolls during these times; from delivering boring messages in more creative ways than ones delivered by the people that run things, give inspiration to people but mainly we have the power to bring happiness and hope to the place people find themselves spending most of their time, their home. Time to turn with walls into happy walls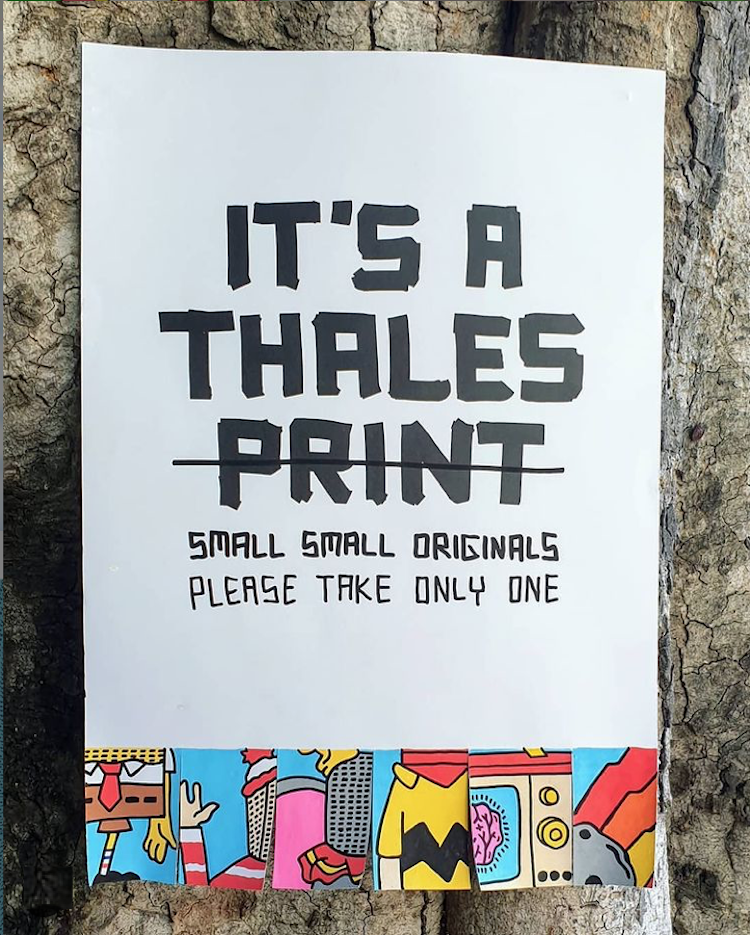 when the curve smooth down, Thales called for action to spread happiness with some tiny tiny originals
Image Source:Thales Official Instagram @thalestower
p/zzzz: Please briefly talk about what art means to you.
T:Even before I started creating my own art I've surrounded myself with art, it's not the only thing that defines me but at this moment it's what defines me the most.
I'm trying to be as approachable as I can… using vivid colors and classic mediums but I always judge my art from my perspective, I have to love it… and if from that the viewer likes what he sees than it's a bonus.
p/zzzz:When a viewer does not know you at all, what kind of "first impression" would you hope to give?
T:First I hope he smiles… then I hope he smiles not only for the piece being whimsical and colorful but also because it connects to his happy place and that it sparks some of his growing up nostalgic. At the end I hope he says to himself that he wants this piece to be his.
Jumping out of his familiar medium, Thales created these tiny electrical box.
Image Source:Thales Official Instagram @thalestower
p/zzzz:Tell me about your collaboration with INCEPTION. What do you regard as the most essential or beneficial throughout this collaboration ?
T:Just from the past few months, even before launching " plzzzz " Inception seem like a force. A force that drives artists to push their limits and inspire them to do great and amazing art and a force to make things happen. Their experience in producing bigger than life events and collaborating with great artists makes me feel humble to be a part of this group. I'm super excited and I know we'll do great things together.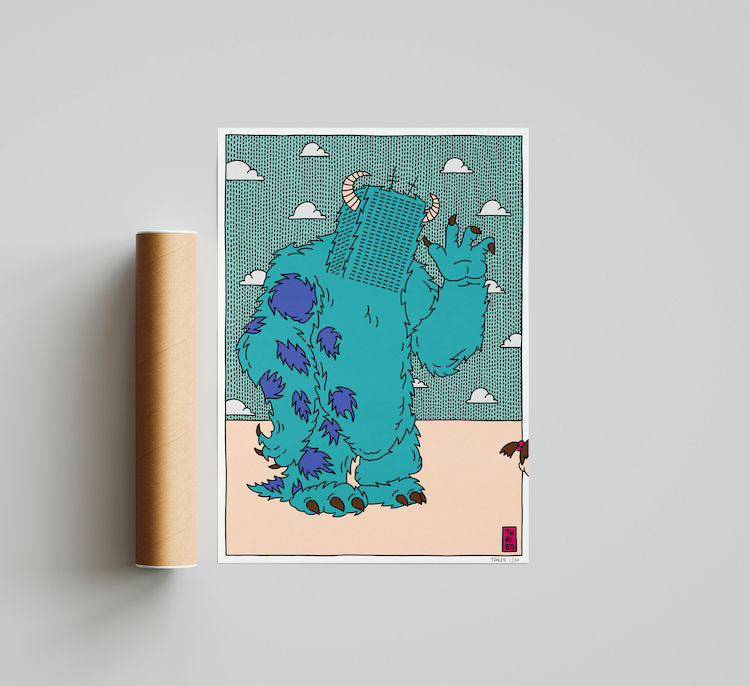 Do you know who these are ? Thales x plzzzz exclusive Sullivan tower, coming to plzzzz soon.
Written by: Tiffany Ku